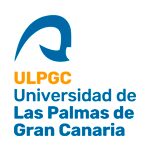 Universidad de Las Palmas de Gran Canaria
More information
ULPGC is a modern institution with a long academic track record, committed to quality, efficiency and modernity. Research activities reflect the multi-disciplinary nature of its 15 centres, 1 ascribed centre, and 36 Departments: 12 in engineering and architecture, 11 in science and health sciences, 6 in social and legal sciences and 7 in art and humanities. ULPGC research includes cutting-edge projects in such wide-ranging subjects as oceanography, marine science, aquaculture, nutrition, ICTs, renewable energies, transport economy, business organization, town planning, translation, tourism, climate change, and the history of the Canary Islands.
ULPGC has been the coordinator of three Erasmus Mundus action 2Projects: CANEM (2012); CANEM II (2013) -Central Asian Network for Economics and Management; and UNetBA Project -University Network for Business and Administration- (2013). Also, the ULPGC was awarded eight projects under Erasmus+ KA2 Strategic Partnerships and Erasmus + SPORT: MODCLIM Project (2014); UNICAH Project (2015); ReVET, MIND and PONCHO (2015) South-Asia, Central Asia and Latin America respectively; INSTART project with North-Africa region (2016); ARROW project with Mongolia (2017); and MOVE Project (2017).
Other projects in which the ULPGC has participated as a partner are:
Erasmus Mundus action 2: TIMUR (2012); and IMPAKT (2013)
Erasmus+ KA2 Strategic Partnerships: ROAD project (2016), Brain Revealed; BrainIT; Playing Beyond CLIL (PBC); ArtiCULan and FITPED projects (2018).
In internationalization, ULPGC has a well-defined structure with a Vice-rectorate for Internationalization and Cooperation, comprising the Vice-Rector and four Directors. One for European Mobility, one for non-European Mobility, one for Cooperation and another for Linguistic Policy and Internationalization at Home. The Vice-Rector belongs to two Think Tank groups of the CRUE (Conference of Rector of Spanish Universities). All their work relies on the administrative work of two offices: one IRO and one Cooperation Office.
In the field of Climate Change, ULPGC is coordinator of several national and European projects actually, funded by Interreg Programme (ClimaRisk, Adaptares, Enermac, Islandap) and is also coordinator of an H2020 Research and Innovation Action ¨SOCLIMPACT¨ under the topic ¨Climate Change, Climate action, environment, resource efficiency and raw materials.
ULPGC has 7 research groups dedicated to Tourism research, composed of more than 70 researchers that form the University Institute of Tourism and Sustainable Economic Development (Tides). Tides Institute has research collaborations with 40 countries, within 18 countries are in Africa and Latin America, with a significant number of agreements and contracts with private companies and public administrations.
The Tides Institute has a relevant position as a scientific research centre worldwide:
1st research centre in terms of scientific productivity in Tourism and Hospitality in Latin America.
2nd most important centre in Marketing and Destination Management worldwide.
4th place in terms of scientific productivity in Tourism in Europe.
During the last 5 years, Tides Institute has been coordinating an interdisciplinary network on Climate Change (CC) and Blue Growth, composed of 24 European institutions (HEIs, public bodies, research organizations and SMEs), seeking to generate empirical knowledge on the socio-economic effects of CC in the context f islands and coastal regions, and promote regional low-carbon transition pathways.
Finally, according to the Shanghai ARWU - Academic Ranking of World Universities, the ULPGC is considered one of the five best universities worldwide, thanks to the impact of its tourism research.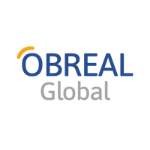 OBREAL Global
More information
OBREAL Global has a long experience in managing EU projects in conjunction with and beyond its university membership. This has primarily entailed EU educational projects under the LifeLong Learning Programme - EMA4 and EMA3 programmes – and currently the Erasmus+ programme and Horizon2020 - connecting higher education actors in Europe and Latin America and contributing to the further development of the Latin American Higher Education Space. For example, OBREAL Global has been a partner in the EMA3 'VALUE' project and the 'Cooperation for the Collaboration on Doctoral Education project (CODOC) which was a cross-regional project involving Asia, Southern Africa and Latin America.
OBREAL Global has been active in other cooperation fields in Latin America (Central America and  Colombia), such as telecommunications, where it also receives EC funding. As a major structural project, OBREAL Global has co-coordinated, together with the European University Association, the ALFA PUENTES (2011-14) project that has gathered together more than 16 University Associations from LA and 5 from Europe in the objective of consolidating regional harmonisation in Higher Education. This project has been a predecessor project to CAMINOS (Erasmus+ CBHE, 2016-19), which built upon the outputs of PUENTES. OBREAL Global was also a partner on the project 'HICA', a structural project for Central America, funded by the Erasmus+ (CBHE, 2015-18) that aimed at supporting curricula reform and innovation. In 2018, OBREAL Global supported the Association of Colombian Universities (ASCUN) to win and co-coordinate the MIMIR ANDINO project (E+ CBHE) to modernise university management of innovation and research in South American Countries predicated upon European good practice in the European Research Area.
Currently, it also co-coordinates the VITAGLOBAL (E+ CBHE) project that will contribute to local development by enhancing study programmes in food science and, specifically, viniviticulture, which are of strategic economic importance in Europe, South America, South Africa and Georgia. In addition, OBREAL Global is currently leading a service Contract (Harmonisation, Quality and Accreditation Initiative 2: EAC/19/2019) to support the development of a harmonised quality assurance and accreditation systems for higher education at institutional level, national, regional and Pan‐African continental level. Moreover, OBREAL Global is launching a series of activities together with its members in India (the Indian Institutes of Technology) to generate Strategic South-South-North cooperation by promoting policy dialogue and research cooperation between institutions in India, Africa and Latin America. In addition to offering in-house expertise on topics such as internationalisation of higher education and mobility, ICT and digitalisation of universities, research management, entrepreneurship and academic innovation, OBREAL Global  has extensive experience in leading project quality assurance and monitoring as well as EU grant management and dissemination campaigns.